Classwork:
Today we will be working on the Alphabet and writing out famous sayings.  Please follow along with the guides in your notebook: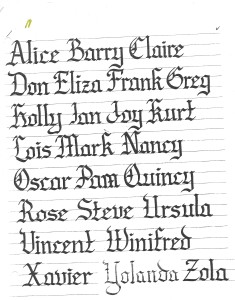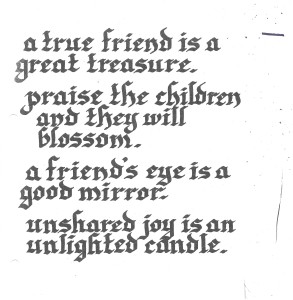 Homework: Due Next Class
Complete classwork that is not finished

Write out a list of your favorite foods, at least 10 items, using both capital and lower case letters.
Designed by Lindsey Almeida
LStark@Ramapo.edu
Last Update: 04/21/2015
MSET: This project contains academic projects meant for student learning. This site is not for profit and does not imply endorsement by any company or educational institution.