Classwork:
After learning lower case Roman hand, now it is time to work on upper case.  Follow along with the guides below in your notebook: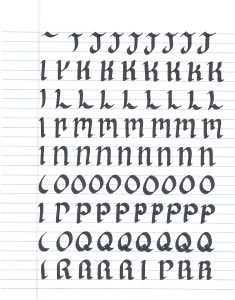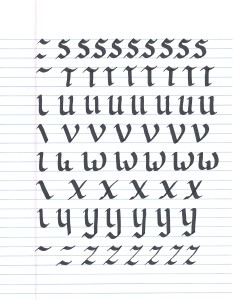 Homework: Due Next Class
Please finish any classwork that was not completed during class

Write out the upper case alphabet on one sheet of your paper in your notebook.
Designed by Lindsey Almeida
LStark@Ramapo.edu
Last Update: 04/21/2015
MSET: This project contains academic projects meant for student learning. This site is not for profit and does not imply endorsement by any company or educational institution.